This is not a drill, this is not a drill! What's up with TikTok: The fastest growing platform of 2019 and, according to predictions, 2020? The figures aren't lying, the relatively new platform called TikTok already surpasses big names such as Instagram and Facebook. For example, TikTok is opened eight times a day in the United States by 27 million users, and users spend an average of one hour a day on the young yet popular platform. Interesting to see what this app is all about. This time we have a beginner's guide to TikTok for you.
Spreading like a virus - do you get it?
The new platform TikTok is a vital part of the daily life of generation Z, millennials and even 'ok boomers'. The app originates from China, ironically, where it was marketed under the name "Musical.ly". Teens were able to share dances of themselves on popular music tracks on this platform. Meanwhile, the application has grown into a "leading platform for short mobile videos" where millions of users post videos on a wide variety of topics every day. TikTok's mission is to empower and share the "fantasy, knowledge and important moments of the world. Thus, the platform is a home for creative expression through videos that provide a genuine, inspiring and joyful experience" said the creators of TikTok. The growth in popularity of the application and the ways in which TikTok is used makes it an interesting case to look at, and in particular in what ways TikTok can be used and whether it is worth the hype.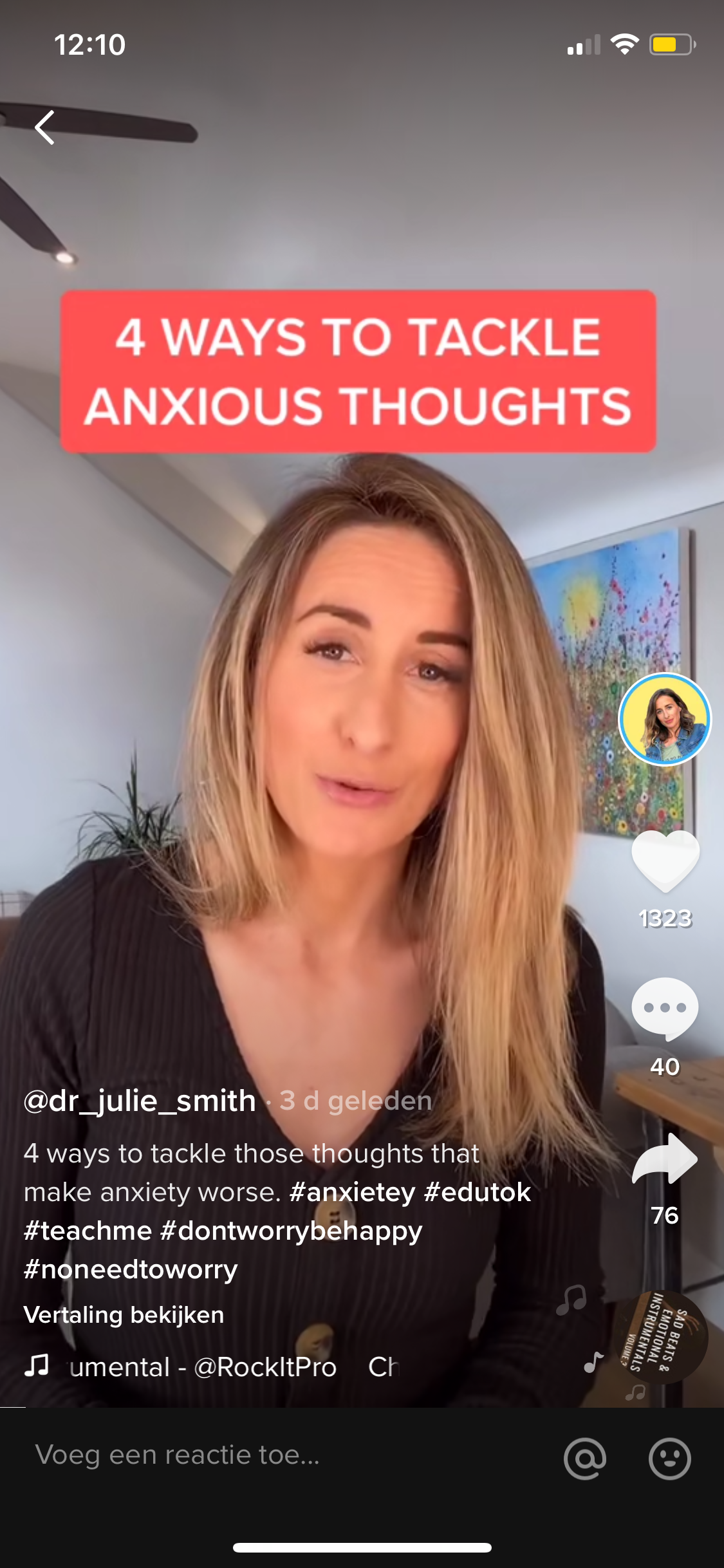 Say it with TikTok
Whether you dance to the most popular songs, show your cosplay skills or like to share a before and after makeover of yourself; TikTok bares it all. Less common topics such as mental health, witchcraft and frequent believers of "The law of Attraction" have also found their way to the platform. TikTok is, therefore, a platform that attracts every target group and individual through its variety of topics. You even see psychologists create accounts to provide users with free health advice; something that is not normally the case in America. The flip side of this freedom on the platform thus becomes immediately visible. For example, TikTok has received a lot of negative attention, due to the rise of eating disorder patients who share tips or encourage each other to go one step further in their addictive behavior. Where there are many positive aspects of the application, and where users can ask questions directly (and for free!) to doctors, psychologists or teachers, it is advisable to take a look at younger children or to set up parental controls.
Do you even TikTok?
TikTok is home in all markets. This can be beneficial for brands and marketers. Now, a 15-second video seems a bit on the short side for promoting your product or brand (where the average commercial takes 30 seconds), but TikTok marketing brings more benefits than you might think.
First of all, we live in a society where the average consumer is a seasoned expert in watching traditional commercials on TV and nowadays, YouTube. Due to the amount of information and the high speed of this information supply, the average attention span of consumers has fallen considerably. This makes the short videos on TikTok an ideal solution. In addition, TikTok responds to an increasingly recurring trend in the media landscape: the need for "reality" or raw images.

Think of natural models and bloopers during filming. When you watch popular videos on TikTok, the power of this vulnerability plays a prominent role. Brands and marketers can use this to their advantage when there is a need to highlight the vulnerable side of a brand. Finally, if you as a brand choose to remain faithful to the good old commercials, you can still contact TikTok. Here too, TikTok offers the possibility to advertise with in-feed video ads. In this way, you do not have to fill an account with content as a brand, but you can reach an (ever) larger audience. Do you want to venture into creating creative content on TikTok? At Get Hooked we have plenty of ideas that can help with this. A perhaps obvious option is the "hashtag challenge". The purpose of a hashtag challenge is to create a "challenge" or competition as a brand that TikTok users can take on. This challenge is linked to a hashtag that relates to your brand. For example, users unconsciously come into contact with the brand, distribute brand-related content and in turn challenge other TikTok users to complete your brand challenge: Word of mouth. Easy does it.
Famous and unfamous TikTok'ers who perform the 'Flip the Switch' challenge
"It's not a choice, it's a lifestyle Karen"
Influencers, nothing new, and certainly a term that appears just as often as the coronavirus. Still, it's interesting to see what this group - which rakes in about $ 7.5 billion annually by offering hyper-styled photos of slimming tea - is doing with a platform like TikTok. The world of influencers is also subject to change. A positive change where we continue to see growth in this market and therefore certainly still an interesting group for brands and marketers. The shift we are currently seeing in the influencer landscape is that brands increasingly prefer micro-influencers (influencers with less brand awareness, for example). The reason brands are increasingly opting for micro-influencers is because they have a cheaper price tag and the niche of these influencers is very specific so that a specific target group can be reached better. The way of marketing is also perceived as "more natural" by micro-influencers because they do not yet hold the title of stardom. This makes TikTok an excellent platform because it is a relatively new platform and the space that influencers claim is still relatively small. This way as a brand you can easily claim your position in the wonderful world of TikTok. However, you do have to be all over it and fast.
I TikTok around the clock
Despite the fact that TikTok is a relatively new platform, you cannot escape the popularity of the app. This is just the tip of the iceberg, as TikTok will continue to grow in the coming year and take a stronger position within the social media landscape. In particular, the diversity of the application, its users, and topics provides space for new opportunities for brands and marketers. Also, for private users who are looking for advice, products or popularity, for example. TikTok has it all. It is therefore advisable to use them as yet untrodden paths within TikTok as a brand, marketer or as an aspiring influencer. The current corona quarantine period is an excellent opportunity to develop yourself as an expert and to learn the easiest dances by heart. Happy TikTok'ing!