When we say design, you say nerd: Design nerd! Do you get it? There is no label to stick on this word-minded yet creative mind because he takes care of everything with the word "design" in it. Meet Get Hooked's UX designer, Robin van Diem!
"Design nerd", that sounds fancy. What exactly do you do at Get Hooked?
What I do varies from day to day. In addition to designing user interfaces and various visual expressions, I also write user stories, create designs to improve the usability of our applications, and create cool styles for innovative companies.
Is it immediately fancy what I do? Not necessarily, and I mainly depend on the type of project: Sporty, frivolous, corporate, modern, all descriptions that can also be attached to my position. This depends on the context in which my work is placed.
I like to move between the layers of interaction and design.
What is your background?
I graduated from AKV | St. Joost in Den Bosch. After that I worked for myself for a while and for various companies, I mainly specialized in the digital field. I like to move between the layers of interaction and design.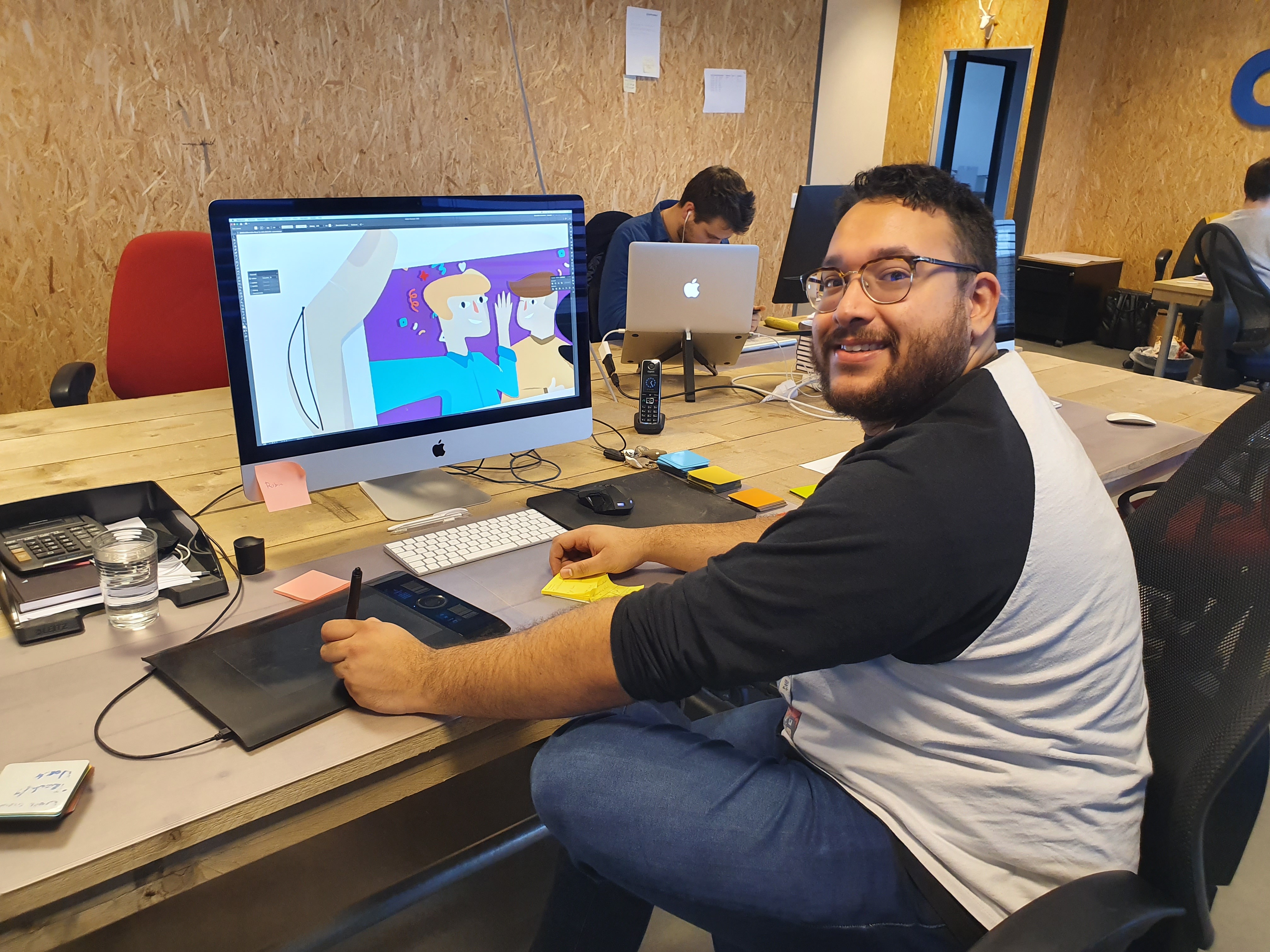 What achieved result are you proud of?
I am extremely proud of where we are now with Get Hooked. For the short time that I have been working here, I am proud of the close cooperation with colleagues and the similarity of our organization, so that everyone grows. Where you not only grow in your own expertise but also learn from others. That is why I support the projects that we deliver, because everyone at Get Hooked has the drive to create a project with an impact.
How would you like to develop yourself further?
Oh man, do I have to account for that? I learn new things every day in various areas of our industry. I do, however, continue to work within my expertise of user experience and branding. Not only on a personal level, but also to stimulate and share this with my other colleagues.
How do you put the customer first?
By looking critically with the customer what the goal is for their business, project or product. I personally hate projects that go beyond the goal, without really looking at what it takes to make a project / product successful. That is where our Impact comes from.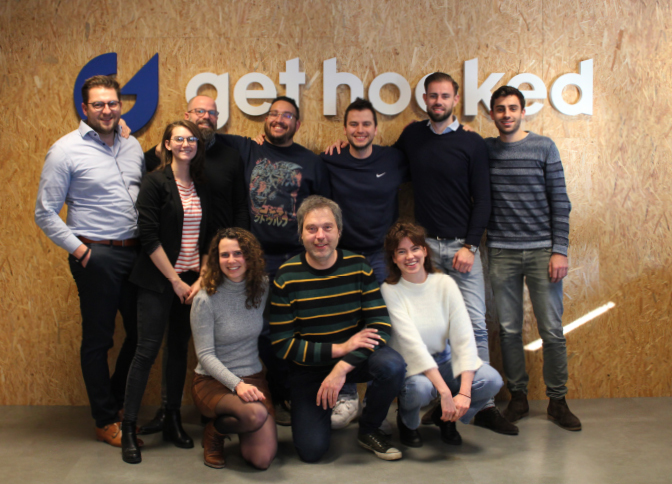 Hoe vind je Get Hooked als werkgever?

I try not to look at Get Hooked as an employer. For a large part of the week this is my family with whom I make beautiful projects and share inspiring moments. Get Hooked is also a place where I develop myself and, above all, I feel at home. The flat organisational structure, humour, driven- and honesty among colleagues is what I appreciate the most.
What does Robin do in his free time?
Being an incredible nerd. Whether it's gaming, music, whiskey or beer; I can really bite into the "nerd culture". Board games in particular are 'my jam', I like to play large strategy board games with friends, with the most beautiful aspect being that you have the greatest irony interaction without having to use a screen.
Being an incredible nerd.