From marketer, project manager to wizard or code, Get Hooked has it all when it comes to talent. But which creative person is behind the content of these gems? This time we introduce you to our dreamer Hannah, copywriter at Get Hooked!
Copywriter, that sounds chic. What exactly do you do at Get Hooked?
In general, I work with all creative content, ideas and textual elaborations for our customers. Branding & design meets storytelling as I like to describe it myself.
What is your background?
I have had several educations. The most relevant is my college education all-round styling at Artemis Academy in Amsterdam. Here I learned to write forecasts, do trend analyses and in particular learn to work with everything that has to do with branding, design and styling around a brand. Subsequently I went into the contemporary and future online culture by following a master's degree at the University of Tilburg called Art, Media & Society. As the nerd that I am, I have taken additional courses on artificial intelligence to prepare myself even better for the future with all the creative expressions that follow.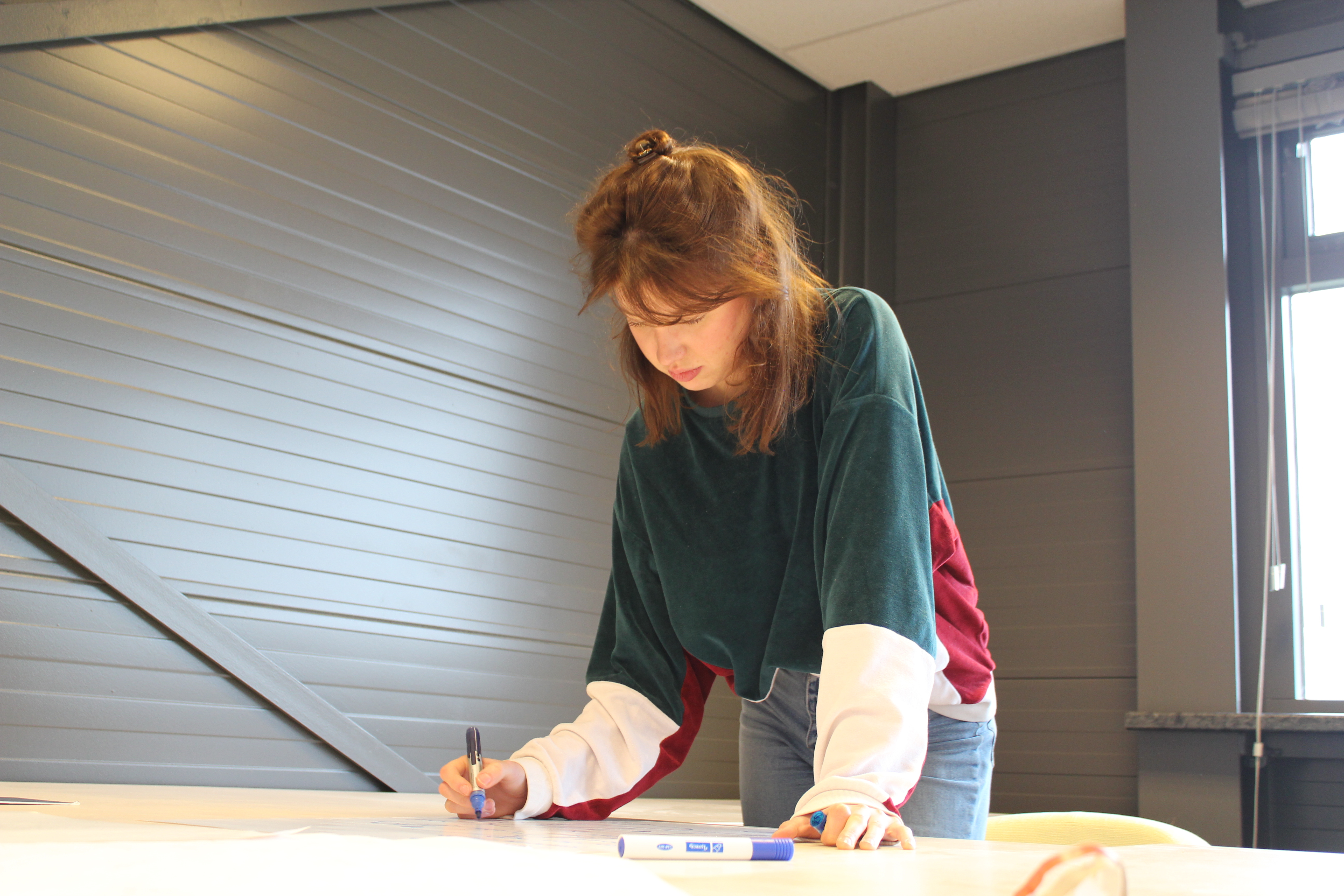 From what activities do you get the most energy?
I am a real think tank / storyteller so as soon as we go to customers, or hold a brainstorming session at the office, that is a moment of happiness for me. The best part is always to ask yourself "why?" and "how?" in order to come up with a well thought out and mainly creative plan. It is always nice to see that you can inspire others with your own ideas and stories and that makes my work at Get Hooked so much fun.
I am a real think tank / storyteller so as soon as we go to customers, or have a brainstorming session in the office, that is a happy moment for me.
What achieved result are you proud of?
Although I have only just started working at Get Hooked, I can say with certainty that I am most proud of how customers react when we present a brand concept that we have designed. That the face of a customer lights up (and somewhere also with a sign of relief haha) when they finally get to see the long-awaited logo.
How would you like to develop yourself further?
What the future holds in store for me? I would like to deepen and develop in public speaking, think of workshops and Get Hooked talks where we tell our customers about the latest trends, interesting angles within the industry, and in particular inspiring others with my stories. Finally, I think it is important to delve further into artificial intelligence and programming, so that I can make a great contribution to current and future customers in both technical and creative terms (the most romanticized characteristic of people).
I would like to deepen and develop myself in public speaking.
How do you put the customer first?
I think that if you can give the customer the feeling of being heard that you are already well on the way. Listening is the most important aspect in the daily work that I do; being able to translate a question or need into a creative solution. This so the customer can look back positively on the collaboration with Get Hooked and the work we have delivered as a team.
How do you find Get Hooked as an employer?
Omnipotent. This can be seen in the work we deliver, what we stand for as a company, and in particular the cool and diverse team that, when we put our heads together, form a comprehensive whole.
What does Hannah do in her free time?
Gaming in particular haha! I recently bought the Nintendo Switch so I still have a lot of hours to spend on cool games. When I'm not gaming, I read and focus on everything that has to do with design and creative design. Since I follow the philosophy that you are never done learning in life, I always try to fill my free weekends with courses and workshops. So much to do, so little time!